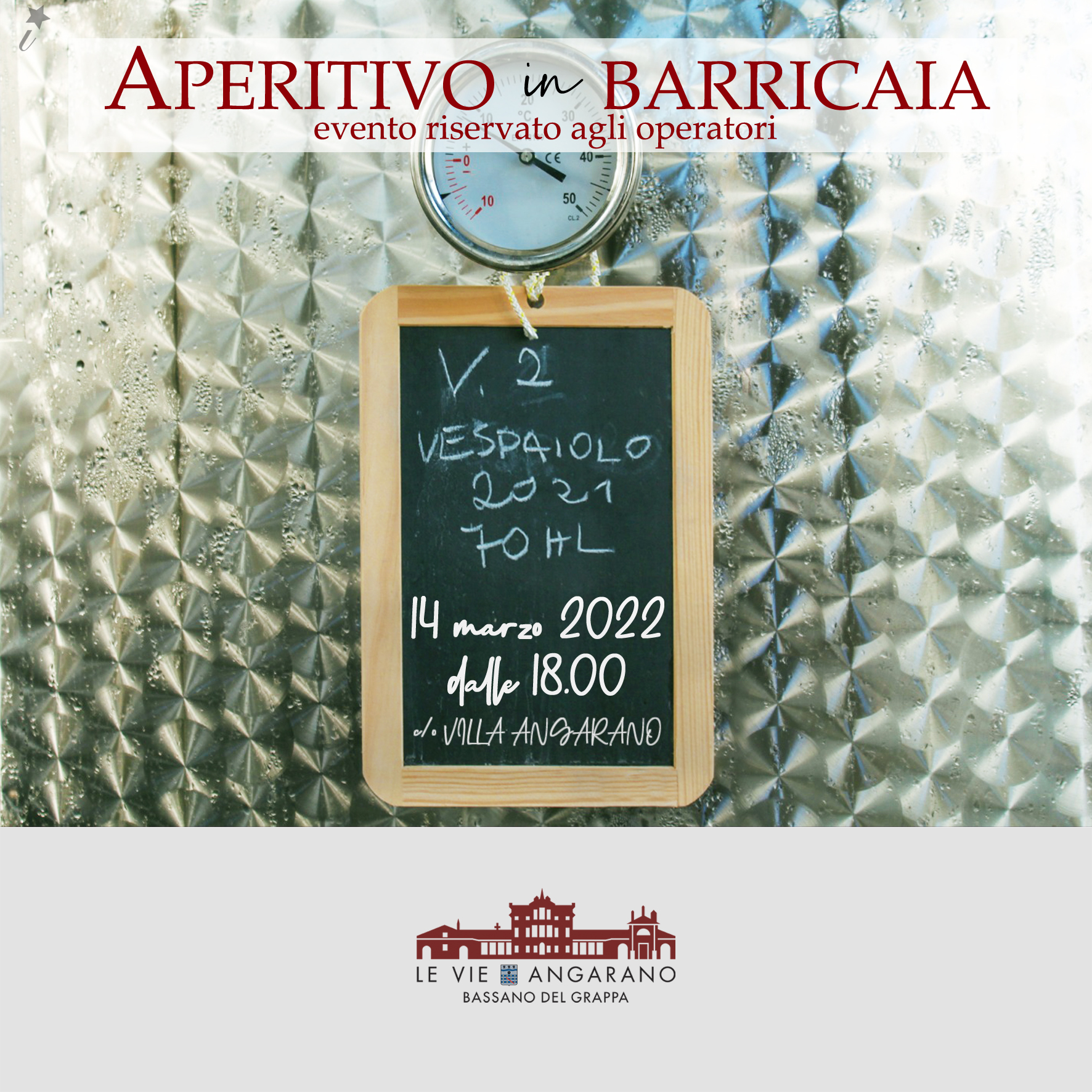 Do you work with wine? Do you want to know more about the century-old wine making tradition in Angarano? Enjoy us on Monday, March 14, from 6 p.m., at the Happy Hour in the Barrel Room / Aperitivo in Barricaia.
Event reserved to business professionals.
To join us, subscribe here.
c/o Villa Angarano, Contrà Corte Sant'Eusebio 13 – 36061 Bassano del Grappa (VI)
Google Maps position
Contacts: +39 342 090 3198 | info@levieangarano.com