Besuch mit Verkostung in Villa Angarano
Nur mit Reservierung
Wir begleiten Sie pers֨önlich durch:
Le barchesse des Andrea Palladio, Weltkulturerbe seit 1996
Das alte Landwirdschaftsgericht
Den Park mit seinen jahrhundert alten Bäumen, den Hof und die Reben innerhalb der alten Mauern.
Die kleine Kapelle von Santa Maria Maddalena und die alten Pferdeställe.
Am Ende des Besuches erreicht man den Fasskeller für:
die Verkostung der Weine der Le Vie di Angarano
eine Verkostung des extravergine Olivenöl der Villa Angarano
Dauer: 1 Stunde
Die Führung kann in Englisch, Französisch und Spanisch durchgeführt warden.
Wer möchte, kann die Produkte von Le Vie Angarano kaufen.
Der Besuch mit Verkostung erfolgt mit Reservierung und am Wochenende ausschliesslich für Gruppenbesuche von mindestens 10 Personen. Bei Gruppen von mind. 20 Personen ist es auf Anfrage möglich, die Verkostung mit lokalen Produkten wie Asiago DOP und Sopressa Vicentina DOP zu begleiten.
Für Reservierungen oder weitere Anfragen/Informationen finden Sie uns (auch mit Whatsapp) unter 342 090 3198 oder schreiben Sie uns unter info@levieangarano.com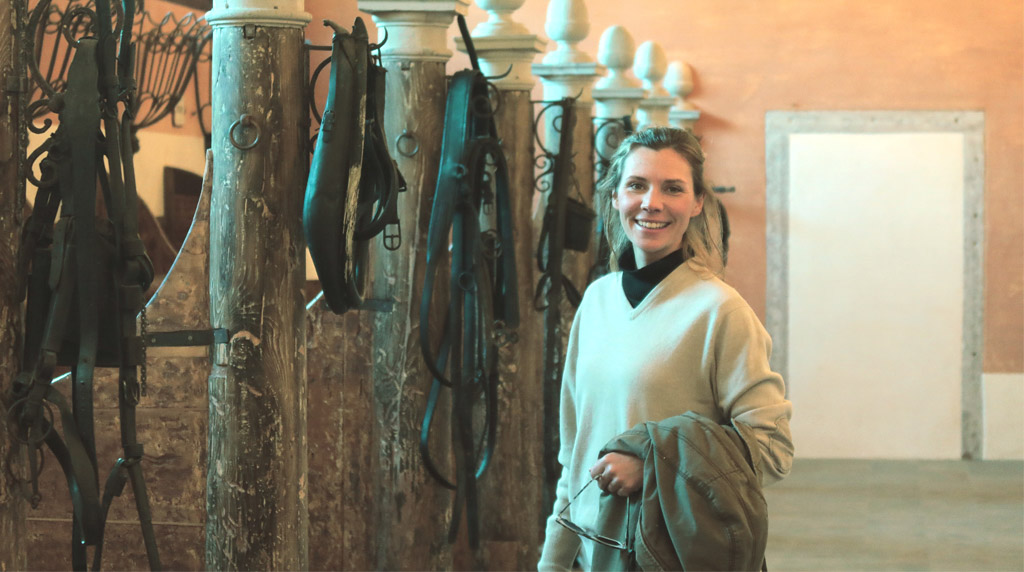 Friday, 3rd September 2021

Abendessen im Weinberg / Vineyard Dinner

The magic of an exclusive event
is back to Bassano del Grappa:
a fine dinner
in a dim light
Le Vie Angarano organic wines
the vineyard embraced by the Palladian Columned Porches of Villa Angarano
the sunset behind the hills
staying together.

To read the program, click here.

To discover the menu and the wine pairing, click here.

In collaboration with Villa Angarano and Ristorante B38.

Limited seats, by reservation only.

For more information:
Le Vie Angarano – T. +39 424 910055| info@levieangarano.com
RistoranteB38 – T. +39 424 524988 | info@ristoranteb38.it

Past editions:
Thursday, 10th June 2021, from 6.30 p.m.

Vineyard Aperitif

We wait for you for an Aperitif in the Vineyard at sunset, between merlot and cabernet vine rows, in front of the unique scenery of Villa Angarano, with oak barrels, candles and the estate's organic wines.

Limited-seats event, booking compulsory.

Choose a Tasting or a Wine Bottle, take your seat and enjoy your time with your friends!  You can have the Tasting of "Due goti" (two glasses of your choice)  or "Tre goti" (three glasses of your choice).

Otherwise a Bottle of:

€ 5 deposit for the glass (you return the glass, we return € 5).

Covid regulation: we remind to respect Covid safe distance and health rules, wear your mask and hygienize your hands.

For more information and bookings: +39 342 090 3198 (also WhatsApp or Telegram) or on eventbrite event.

In case of bad weather, the event will be postponed.
Tastings among the Venetian Villa-Friends
When wine connects six Marvels of the Veneto Region!
We invite you to discover the Dimore Amiche del Veneto (Venetian Villa-Friends) with us: the Historic Houses' owners will personally welcome and guide you through the visit of their Villa, afterwards we will guide you through the tasting of Le Vie Angarano wines.
CALENDAR
All events start at 6 p.m., booking compulsory.
For more information and bookings, please contact the related House.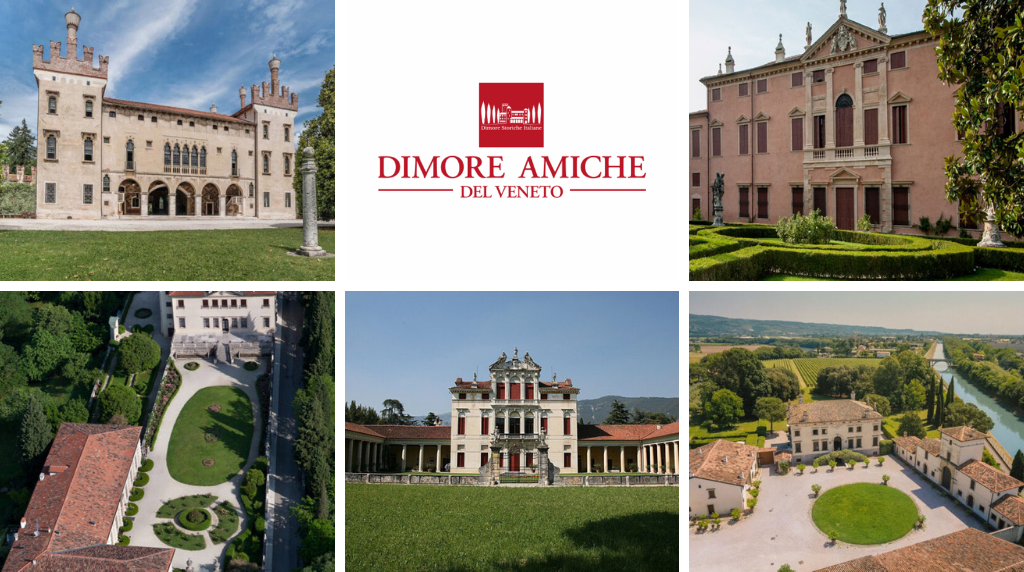 SUNDAY, MAY 23, 2021

XI National Day of Italian Historic Houses Association

PROGRAM

10.00 | 11.30 | 15.00 | 17.00 hours
Free guided visit of the Palladian Columned Porches, the Farming Courtyard, the Park, the family Chapel of S. Maria Maddalena and the Ancient Stables. Exceptionally, it will possible to enter the noble floor of the manor house, which is currently lived by the family Bianchi Michiel, owner of the villa.

10.50 | 12.20 | 16.00 | 18.00 hours.
Guided tasting of Le Vie Angarano organic wines inside the Barrel Room. €10 per person.

During the whole day, it is possible to directly buy wines and olive oil produced in the estate.

Inside the manor house and the church, taking pictures is not allowed. It is obligatory wearing masks and respecting interpersonal distances according to COVID containment measures.

For information and reservations:

Tel. 342 090 3198 (also via WhatsApp or Telegram)
Email: info@villaangarano.com
Die besonderen Momente

Termine nicht verpassen

Die wichtigsten Ereignisse des Jahres