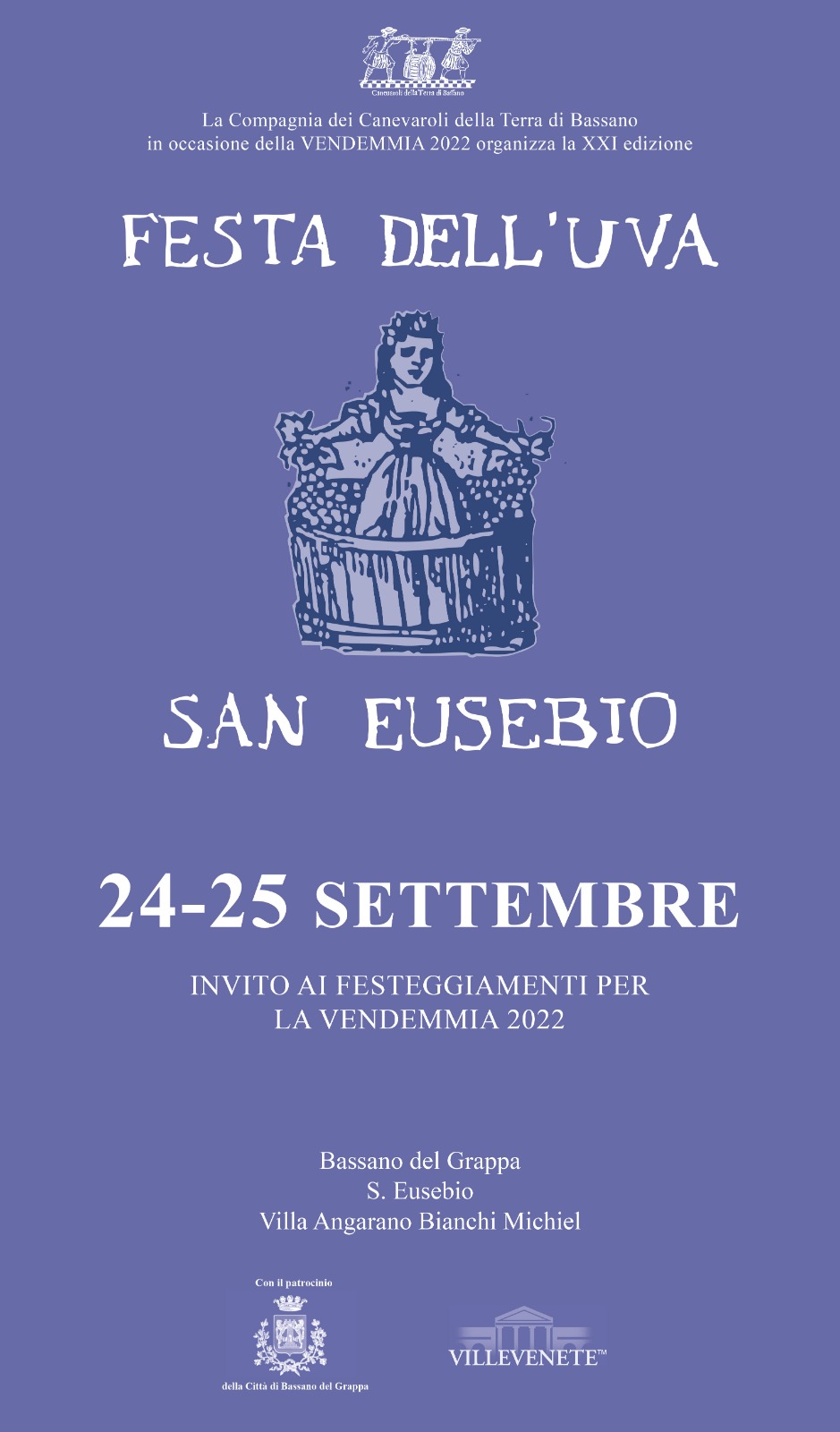 September is the month of Harvest and San Eusebio Festival!
On weekend September 23-25  we wait for you at Villa Angarano for the XXI edition of the most beautiful festival of Bassano del Grappa organized by La Compagnia dei Canevaroli della Terra di Bassano.
The program summed up:
Friday, Sept 23, from 19.00
"DegustaVin", food and wine night.
Booking compulsory, limited seats available.
Saturday, Sept 24, from 14.30 to 00.00
Photographic contest, workshops, old wine cellar, harvest, Holy Mass and live music.
Free access.
Sunday, Sept 25, from 8.30 to 00.00
Wine Congress, lunch with Accademia dello Spiedo e del Torresan di Breganze, grape stomping race, games, photo contest award ceremony and live music.
Free access.
Download the complete program here.
Inside Canevaroli Wine Bar you'll find all Le Vie Angarano organic wines together with other important labels of colleagues winemakers that represent our land identity.
For more info: compagniadeicanevaroli@gmail.com