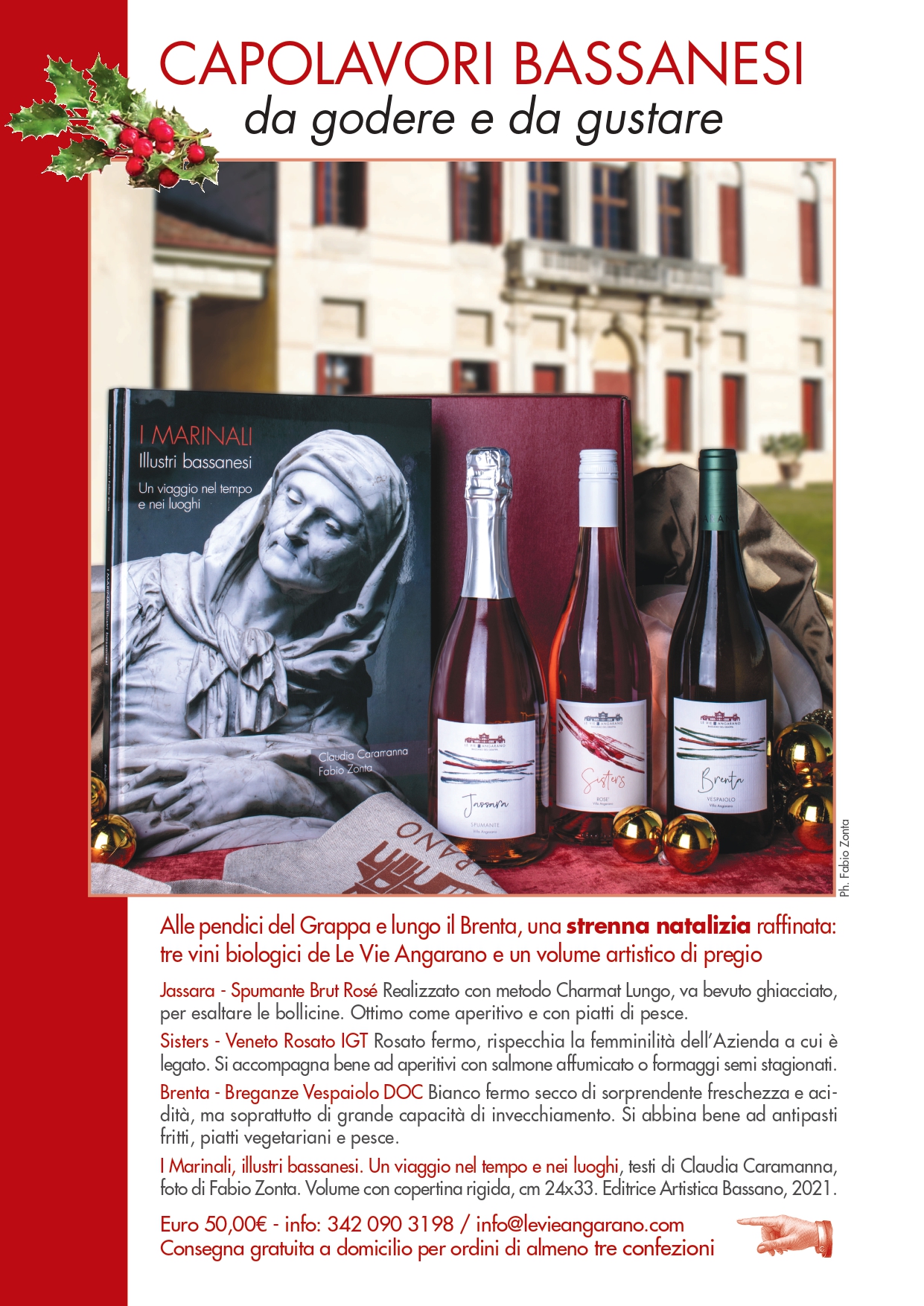 A refined Christmas present that collects Bassano's Masterpieces to enjoy and taste: three organic wine bottles of Le Vie Angarano and a valuable art volume.
A package created in collaboration with Editrice Artistica Bassano, Fabio Zonta and Clauda Caramanna, perfect for whom wants to give as a present the authenticity and the beauty of Bassano del Grappa.
The content
Price: € 50
For information and reservations: +39 342 090 3198 | info@levieangarano.com
Free home delivery in Bassano and outskirts with a minimum order of three pieces.