Brut Sparkling Rosé
Organically Certified Wine
"Jassara" is the local dialect term used for the ancient ice-house excavated inside the "Brolo",
Villa Angarano's private garden, currently existing and well-visible. A Long Charmat method wine, its stay on the lees makes it very special. We recommend drinking it "jassado", literally ice-cold, to highlight the pleasure of the fizziness.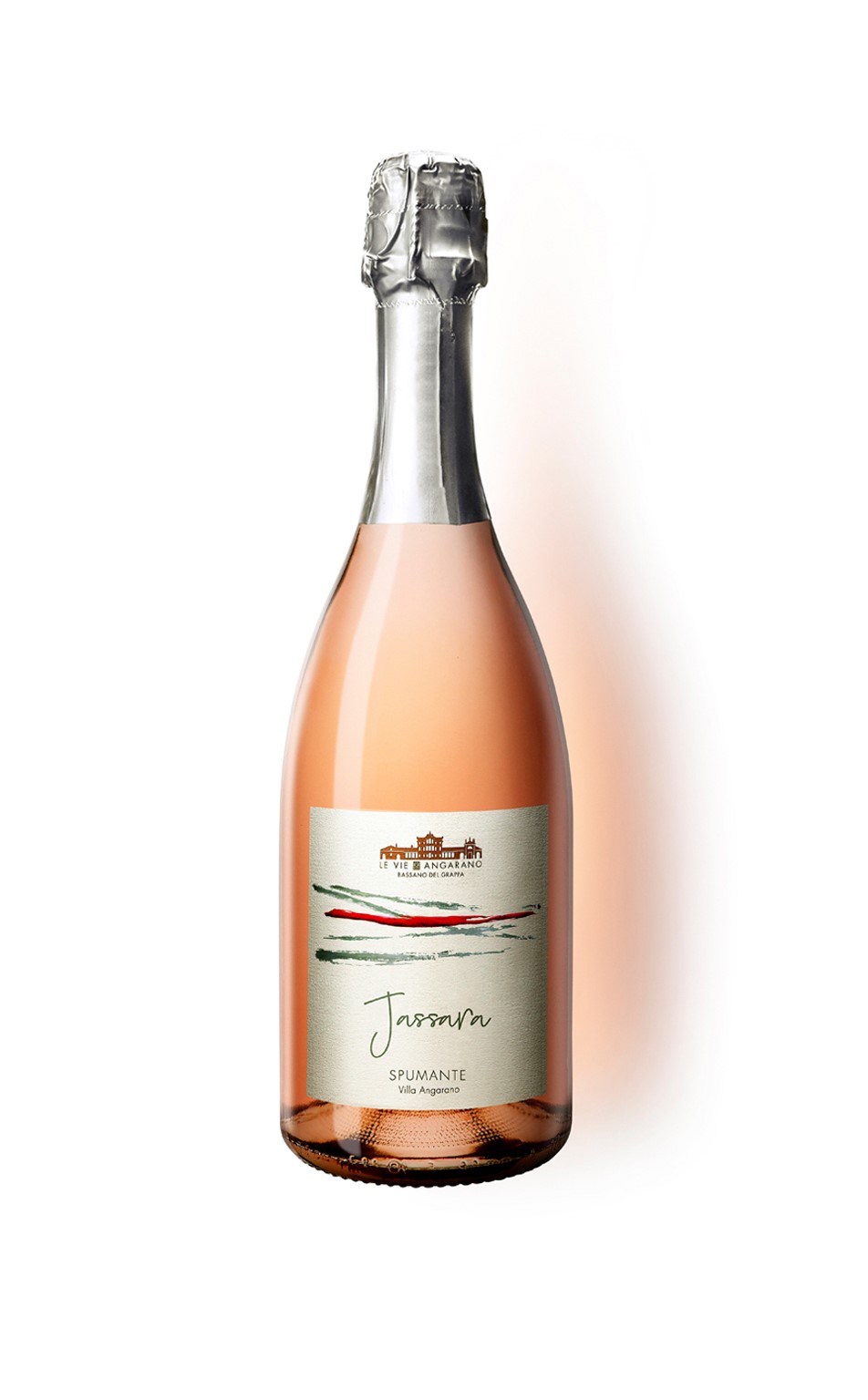 Technical sheet
IN THE VINEYARD
Vineyard: 2,5 ha, 120m AMSL, North/South exposure, planted in 2003
Soil: alluvial and clay, medium-textured and relatively loose soil
Training system: spurred cordon with 8-10 buds
Planting density: 4.400 vines/ha
Yield: max 90 q/ha
Harvest: second week of September, hand harvest made in advance to maintain the acidity and the red-fruit scents
IN THE CELLAR
Wine making: vinification at low and controlled temperature to maintain primary scents intact (approx. 30 days). Stay on the lees and long-Charmat method sparkling process (for more than 60 days) at low temperature, preserving the first fermentation's fine lees to favor a more persistent and long-lasting perlage
N. of bottles: 7.000
Bottle: champagne bottle, 750 ml
Sensory Analysis
Sight: bright delicate pink, fine and persistent perlage
Smell: rose and red fruits scents
Odor and taste: white flowers, excellent acidity and freshness
Serving temperature 6°C
Food pairing
Perfectly for aperitif time, to combine with Summer and fish dishes.
A traditional recipe that we recommend Venetian fried flavored sardines.