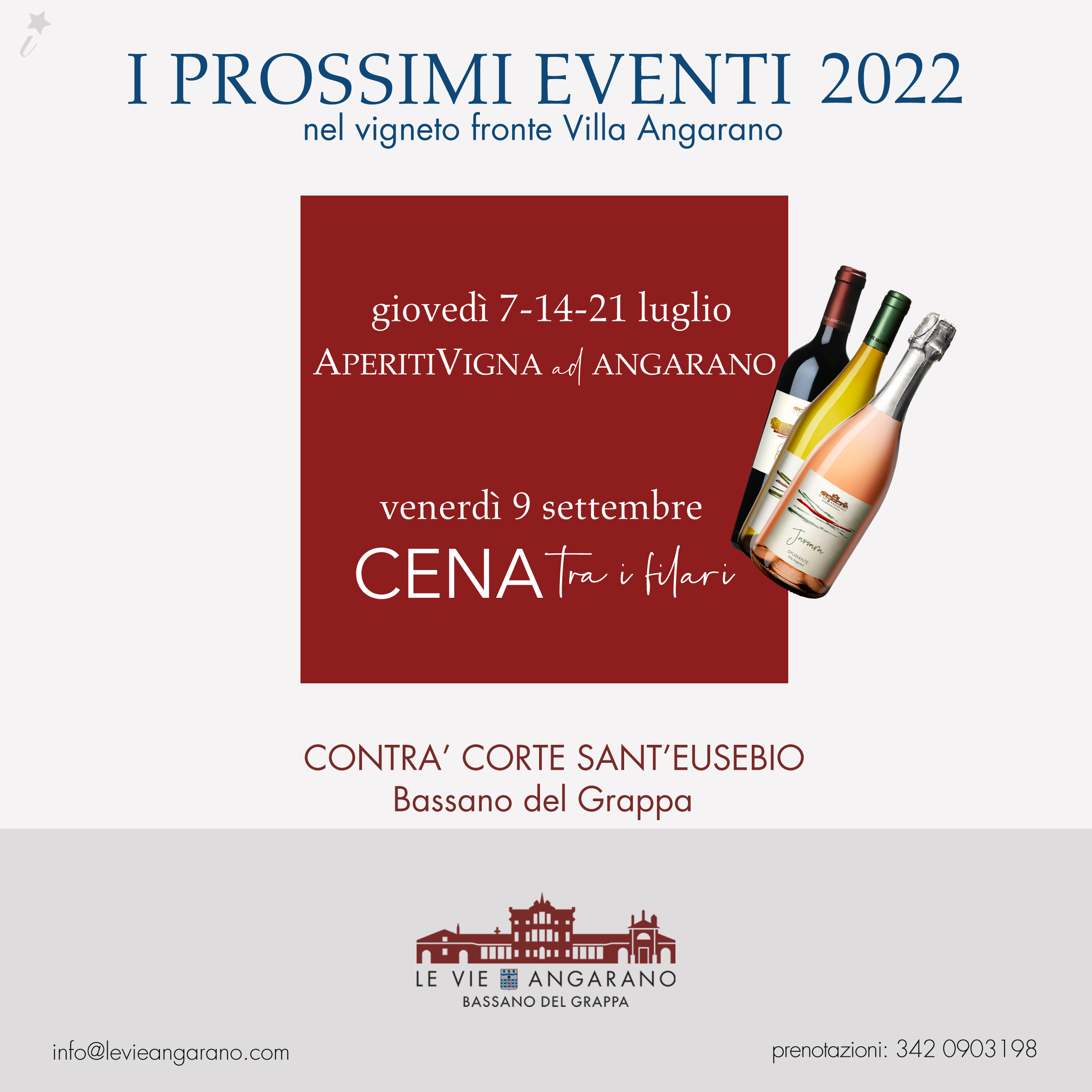 If you feel a bit thirsty… AperitiVigna ad Angarano!
On Thursdays 7 / 14 / 21 July 2022 we wait for you in the vineyard in front of Villa Angarano for the aperitivo with our freshest organic wines on a soft grassy field with a special view.
For info and bookings (which are welcome!): +39 342 090 3198 | info@levieangarano | click here.