Veneto Chardonnay IGT
Still dry white
Giovanna Bianchi Michiel's best wine to which she has given her family's name. It expresses the elegancy and the harmony of the place it comes from. Intense straw-yellow wine made with Chardonnay grapes, it always ushers in harvest time.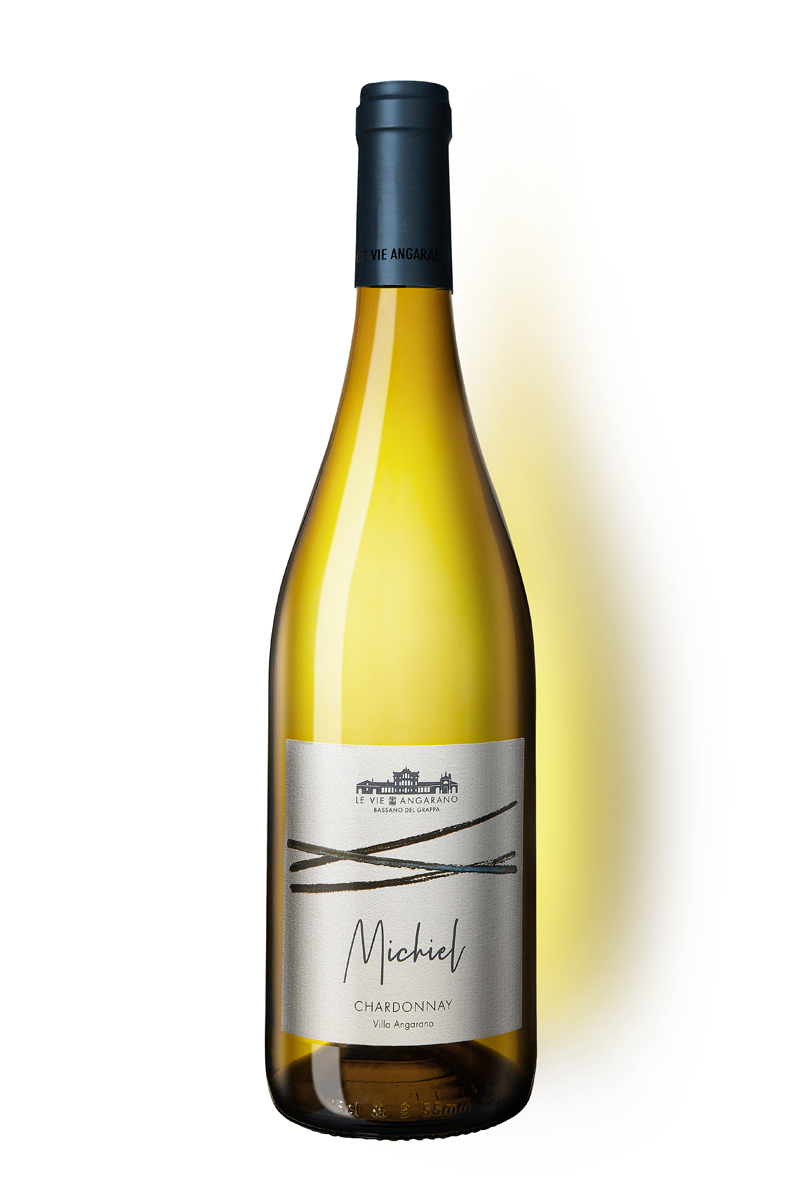 Technical sheet
Grape: 100% Chardonnay
IN THE VINEYARD
Vineyard: 1,5 ha, 118m AMSL, East/West exposure, planted in 2005
Soil: alluvial and clay, medium-textured soil
Training system: spurred cordon with 8-10 buds
Planting density: 4.400 vines/ha
Yield: 60 q/ha
Harvest: beginning of September, hand harvest and sorting
IN THE CELLAR
Wine making: grapes of different plots separately ferment in steel tanks at a controlled temperature of 14-16°C; alcoholic fermentation for 20-25 days
Aging:sur-lies aging in French oak barriques for 9 months
N. of bottles: 4.000
Bottle: burgundian, 750 ml
Sensory Analysis
Sight: intense straw-yellow
Smell: ripen pineapple, vanilla, hints of apricot
Odor and taste: aromatic with intense acidity, elegant and balanced
Serving temperature 10°C
Food Pairing
Well-combined with dishes of fish, white meat and half-ripe cheese. For enthusiasts, it is worth trying with local "Nostrano del Brenta".
A traditional recipe that we recommend: Baccalà alla Vicentina, Vicenza-style salted codfish.