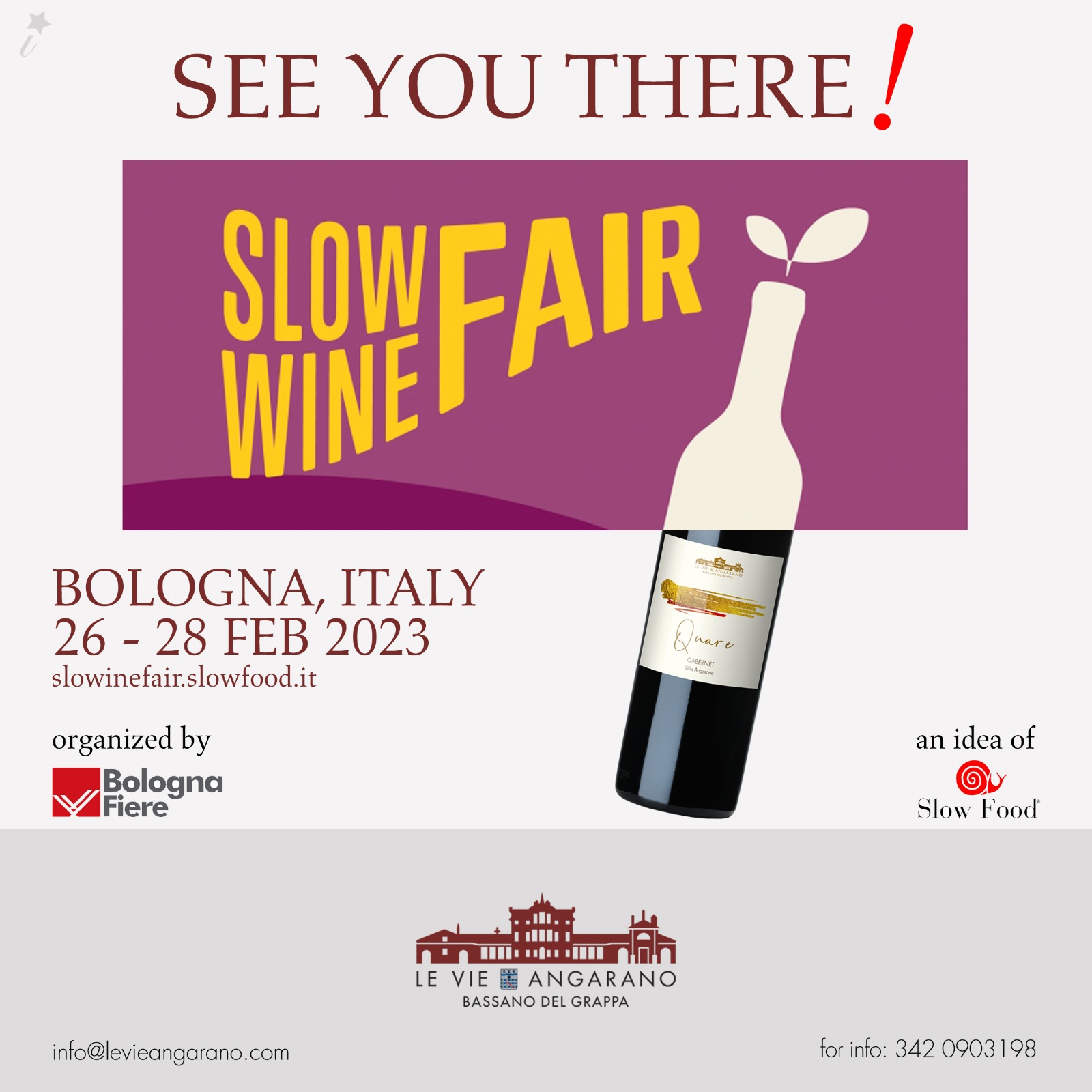 Le Vie Angarano Winery is enthusiatic about being back to Slow Wine Fair in Bologna from 26 to 28 February 2023.
You'll find us in Hall 20 / Stand U 27.
If you point a dedicated appointment, contact us at +39 342 090 3198 (WhatsApp/Telegram) or info@levieangarano.com.
Event organized by Bologna Fiere and Sana, an idea of Slow Food.
#slowwinefair2023 #siamoFIVI